Planning Committee
Meet the Conference Team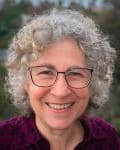 Conference Chair
Dr. Linda Hill, MD, MPH, FACPM
Dr. Hill is a Distinguished Professor and Founding Faculty of the Herbert Wertheim School of Public Health, where she is also Interim Assistant Dean. Dr. Hill obtained her MD from the University of Ottawa, in Ottawa, Canada in 1978 and completed a transitional internship at McGill University in 1979. She completed her residency in Preventive Medicine from the University of California San Diego (UCSD)/San Diego State University (SDSU) General Preventive Medicine Residency in 1985. She is a Fellow of the American College of Preventive Medicine. She was the founding Medical Director of the Exercise and Physical Activity Resource Center at UCSD. She is Faculty and Director of the UCSD/SDSU General Preventive Medicine Residency since 1989. San Diego Family Care, a Federal 330 Community Health Center, is the site of her clinical activities, as Medical Director 1980 to 2001, and Senior Staff Physician since 2001. She is the Medical Director of the UCSD Training, Research and Education for Driving Safety (treds.ucsd.edu) and Co-Director of the UCSD Center for Human and Urban Mobility. She is the Executive Director of the Asylum-Seeker Shelter Health Assessment Program. Dr. Hill is engaged in prevention research and teaching, with current and past support from the NIH, the California Office of Traffic Safety, Robert Wood Johnson, American Cancer Society, Health Services Resource Administration, Federal Motor Carriers Service Association, and AAA Foundation for Traffic Safety, and the Bureau of Cannabis Control and is the author of 96 peer reviewed papers, 4 book chapters, and 128 abstracts. Her hobbies include classical piano and ocean sports.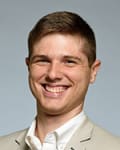 Conference Vice-Chair
CPT Hunter Smith, MD, MPH, MBE
CPT Smith is the Focus Area Lead for Antimicrobial Resistance, STI, and Enteric Infections at the Department of Defense Global Emerging Infections Surveillance Branch in Silver Spring, MD. He also serves as an Assistant Professor for the Uniformed Services University in the Department of Preventive Medicine and Biostatistics and as a subject matter expert for the Department of Defense Medical Ethics Center. CPT Smith is board certified in General Preventive Medicine and Public Health. He completed medical school at Tulane University where he earned his MD/MPH in their 4-year combined degree program. He completed residency in General Preventive Medicine at the Uniformed Services University, during which time he earned an MBE at the Johns Hopkins Bloomberg School of Public Health. Dr. Smith serves on the Board of Governors for the American Journal of Preventive Medicine and on the Editorial Board for AJPM Focus. He has published numerous works, and his research topics include obesity, social determinants of health, chronic pain, opioids, tropical and emerging infectious diseases, and military medicine.
---
Track Chairs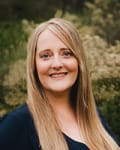 Clinical and Lifestyle Medicine Track Chair
Dr. Karen Studer, MD, MBA, MPH, FACPM
Dr. Studer serves as the Program Director of the Loma Linda University Health (LLU) Public Health and General Preventive Medicine residency program. She is also an assistant professor for the Population Medicine MPH program at the Loma Linda University School of Public Health. She works clinically at an FQHC as an attending physician at her women's lifestyle medicine clinic, where she teaches residents and medical students. In 2017, she earned an MBA in healthcare administration and in 2019 she received her board certification in Lifestyle Medicine and later became a Lifestyle Medicine Specialist. She is also board certified in Obesity Medicine and Integrative Medicine. She is one of the founding faculty of the Lifestyle Medicine Residency Curriculum (LMRC), and serves as an author, lead and editor on several units, as well as the Director of Quality and Evaluation for this nationwide project. Dr. Studer has served as a Director on the American Board of Preventive Medicine since August 2022 and served on the Public Health and General Preventive Medicine Milestones 2.0 Committee. She graduated from the Loma Linda University School of Medicine in 2010 and is a member of the Alpha Omega Alpha Honor Medical Society.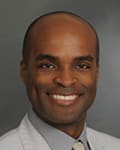 Research, Evidence and Translation Track Chair
Dr. Yuri Jadotte MD, PhD, MPH, FACPM
Yuri T. Jadotte, MD, PhD, MPH, FACPM, is Assistant Professor and Associate Program Director of the Preventive Medicine (PM) residency at Stony Brook University (SBU). A board-certified PM physician dually trained as a social scientist, Dr. Jadotte's research centers on health equity, interprofessional collaboration, cancer prevention, and evidence synthesis methodology. He has served as principal investigator for an R03 methods research study on developing novel meta-analytic methods to measure the impact of having multiple chronic conditions on health outcomes, and is co-investigator for a 5-year Health Resources and Services Administration training grant awarded to the PM residency program at Stony Brook. He is the Founding Editor-in-Chief of AJPM Focus, the official open access journal of the American College of Preventive Medicine and the Association for Prevention Teaching and Research, and an ex officio member of the governing board of the American Journal of Preventive Medicine. He practices clinical preventive medicine in the SBU Hospital Employee Health and Wellness Service, co-directs the SBU Tele-Preventive Medicine Service, and heads the Generalist concentration in the SBU Master of Public Health program. His long-term professional goal is to continue working in academic Preventive Medicine and advance population health through research, teaching, clinical practice and policymaking.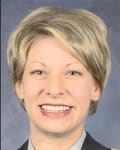 Preventive Medicine Workforce and Opportunities Track Chair
COL Michelle Soltis, MD, MPH, FACPM
COL Michele Soltis currently serves as the Chief Consultant to The Army Surgeon General in Falls Church, Virginia. As an Army preventive medicine physician, she has had the privilege to serve as the Director of the Public Health Directorate in the Office of The Army Surgeon General, as the Director of the Public Health Residency Program at Madigan Army Medical Center in Tacoma, Washington, and as a Preventive Medicine Officer with the 10th Mountain Division in support of Operation Enduring Freedom. COL Soltis earned her Doctor of Medicine degree from the Pennsylvania State University College of Medicine and her Master of Public Health degree from the University of Washington School of Public Health. She currently resides in Northern Virginia with her husband and nine year-old son.
Public Health and Healthcare Systems Track Chair
Dr. Beverely Taylor, MD, MPH, FACPM, FAAFP
Dr. Beverly Deaderick Taylor is Professor and immediate past Chair of the Department of Community Health and Preventive Medicine at Morehouse School of Medicine (MSM), (2010- 2021) and Founding Program Director for the Public Health and General Preventive Medicine Residency Program (PHPM) there as well (1986-2017). She received funding to support the residency program from HRSA, American Cancer Society, the Georgia Primary Care Association and through the Dr. Daniel S. Blumenthal and the Bessie Chapman Jones endowed funds. She retired after 38 years of service as faculty at MSM. Dr. Taylor is a graduate of Meharry Medical College in Nashville, Tennessee and completed residency training in Family Medicine with a Preventive Medicine track at Meharry/Hubbard Hospital affiliated programs, in 1980. She is a Fellow of the American Association of Family Physicians and the American College of Preventive Medicine. Dr. Taylor also serves as the Medical Director for the Community Advanced Practice Nurses Association (CAPN), a nurse practitioner-run network of clinics for homeless women, children and adolescents, which provides training sites for medical students and preventive medicine residents. She recently completed participation in an Atlanta Housing grant activity funded by the Department of Housing and Urban Development where she served as the medical lead to assist residents in accessing healthcare. Her research activity has been in the areas of cancer prevention and control, community engagement and advocacy, and graduate medical education. Since semi-retirement, she remains involved in the PHPM program, teaching medical students and residents and mentoring junior faculty.
Event Information
March 20-23, 2023
New Orleans, Louisiana